---
Creative radio - welcome
We love making Podcasts.

We will support, mentor and edit your Podcast make it ready for publishers like iTunes, we can create artwork add production music and imaging to make your podcast really shine and that all starts for just £15 per podcast.


Introductory Offer - podcast production from £15 an episode (1 hour show or less)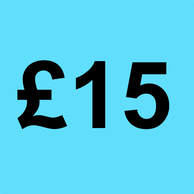 ---
---
Clients

---

Zestology
Frequently in the iTunes self-help top 3, Zestology is a Podcast about hacking energy, vitality and motivation presented by Tony Wrighton, We edit and create the post-production and final LIBSYN compatible Podcast for Tony (Who is one of the nicest guys you could ever meet)


---
---

Running Commentary
​"tremendously likeable, Running Commentary Podcast" - The Sunday Times
Comedians Paul Tonkinson and Rob Deering talk about life and comedy - but mainly running. Whilst running. We provided the nifty technology that allows the guys to do this. Creative Radio carries out all the post-production, editing and the Podcast sits on the exciting ACAST app, where the show is visualised by Rob as he takes synced pictures of their journey. (That sometimes end up upside down - but hey ho!)


---
---

---
MWA - Mums With Attitude
Saucy, naughty and a bit cheeky. Mums With Attitude are
Podcasters, YouTubers and mayhem- makers, they are mums who are all about having fun and replacing the vanilla with a bit of spice! Creative Radio edits, adds post-production and creates a regular YouTube promo for the show.
​
---
---

---
Karl Morris - The Brain Booster
Do you want to boost your brain - win your game? Karl Morris one of Europe's leading Performance Coaches. Whether it's sport, business or pleasure, the real key to success is to go from thought to ACTION and MAKE the changes happen. We edit and produce Karl's weekly Podcast for iTunes and syndication
---
---

---
Hayley Palmer's Chatalicious
Hayley Palmer's ten minute fun and feel good interviews. From West End Stars , DJ's to Presenters .. they all have a great story to tell. Creative Radio look after Hayley's iTunes Podcast channel - edit and post-produce her YouTube Podcasts for audio.
---
---

Spanish Practices - A Survival Guide
Thinking about coming to live here in Spain? Avoid some of the pitfalls and mistakes that Ex-Pats make when they make the big decision to come and make their home in Spain. The first 20 episodes are Presented by James Taylor, who takes a wry look at some of the customs and traditions of Spain.
---